I don't make love by kissing, I make love by dancing

Fred Astaire
No other artist influenced me as much as Fred Astaire. His presence in singing and his imaginative dancing sparked my enthusiasm for performing. My dream is to give back the inspiration I draw from artists like him, be it in research, teaching, singing or dancing.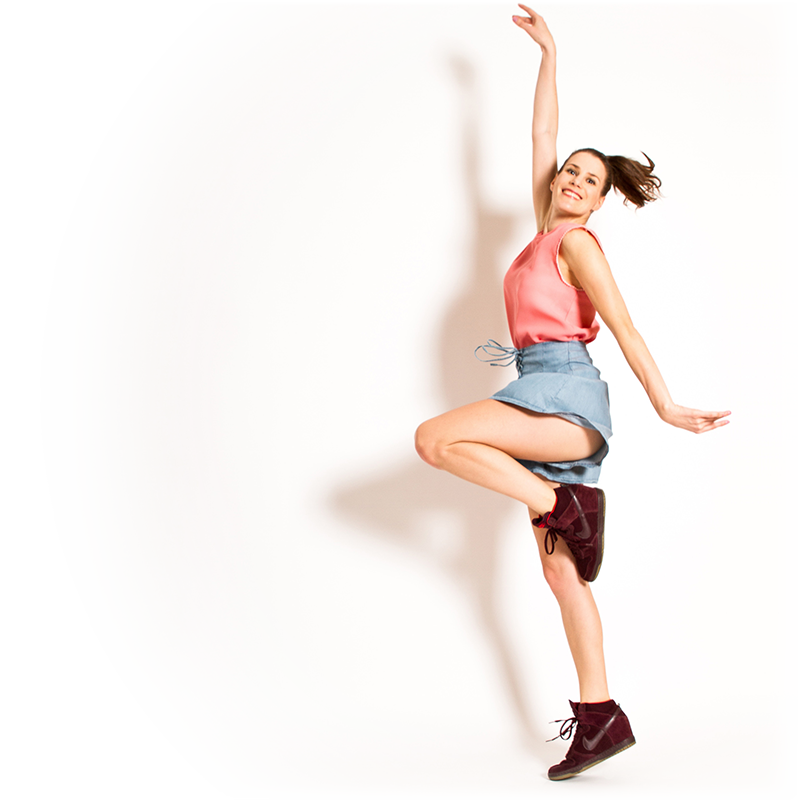 In my favorite performances I dance, sing, and act. For many years the musical stage has been my home. I love to tap dance and I'm fascinated by the dances from the 20s, 30s and 40s. You often find me at swing events when I'm traveling to a new city.
In my PhD thesis I ask how movement and dance shape our identities – for the better or worse. Throughout movie history dance has been a tool to showcase but also to control expression of people's identity. I like to believe that movement and dance help us to learn and respect the inner life of others.
I'm an educator by training – rhythm and movement are my starting points to unleash creative potentials of kids and adults alike. I compose music and tell stories on the spot, allowing kids of all ages to actively take part right from the start, let the music take over, and express and experience each other's identities.